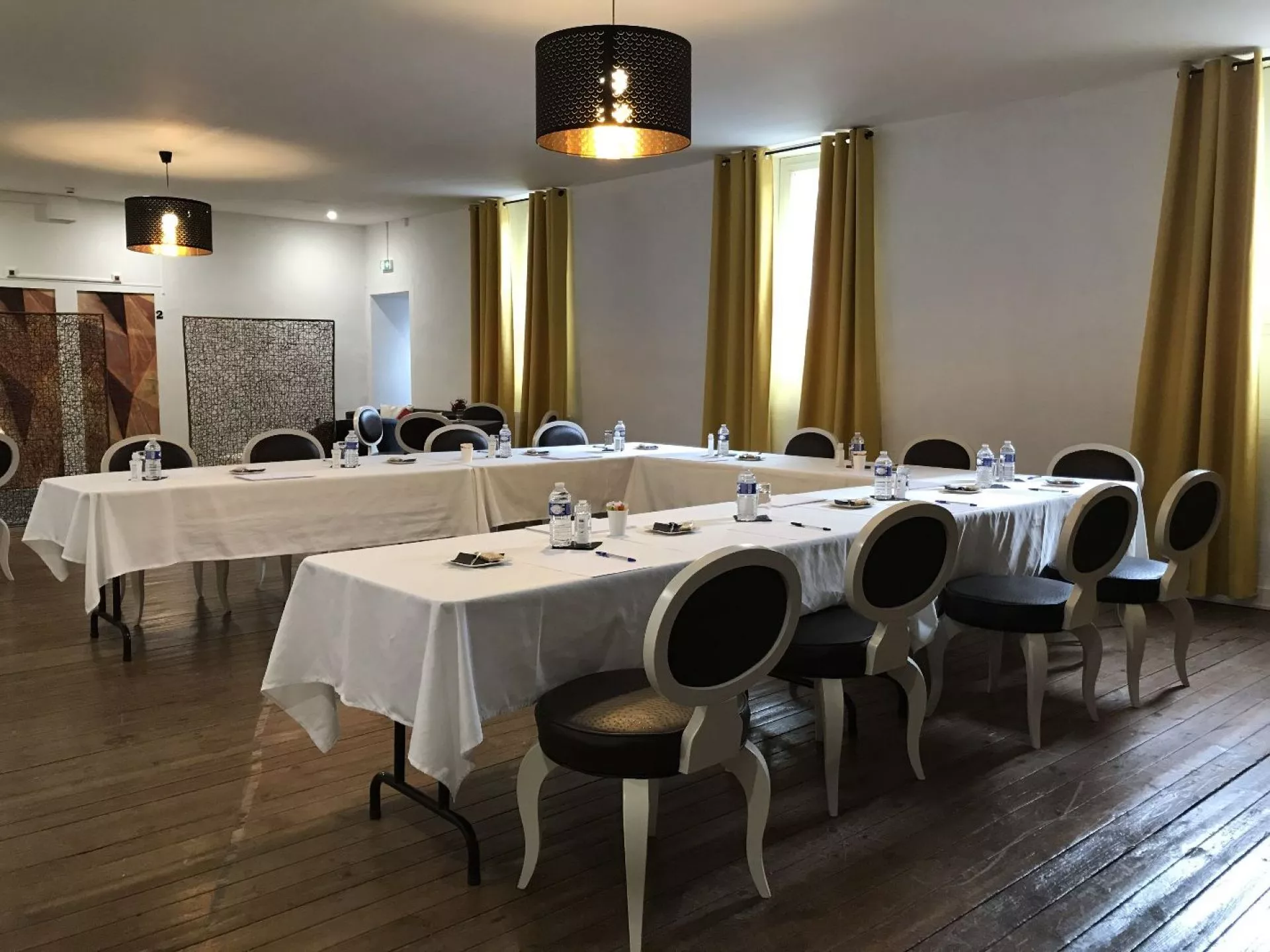 Co-working & Seminar
In Candé town center, an ideal setting for your meetings, seminars and co-working days
The Relais Val-de-l'Erdre is a privileged place for your formal or informal professional meetings. With its dining rooms and co-working space in the heart of Candé, a few minutes from Segré, it is a comfortable place to live for your sessions. Work, study days, residential or semi-residential seminars.
Whether it is to bring together your employees or organize a professional meeting, you will feel comfortable there to discuss, work and innovate.
Do not hesitate to contact us, together we will study a formula adapted to your needs.